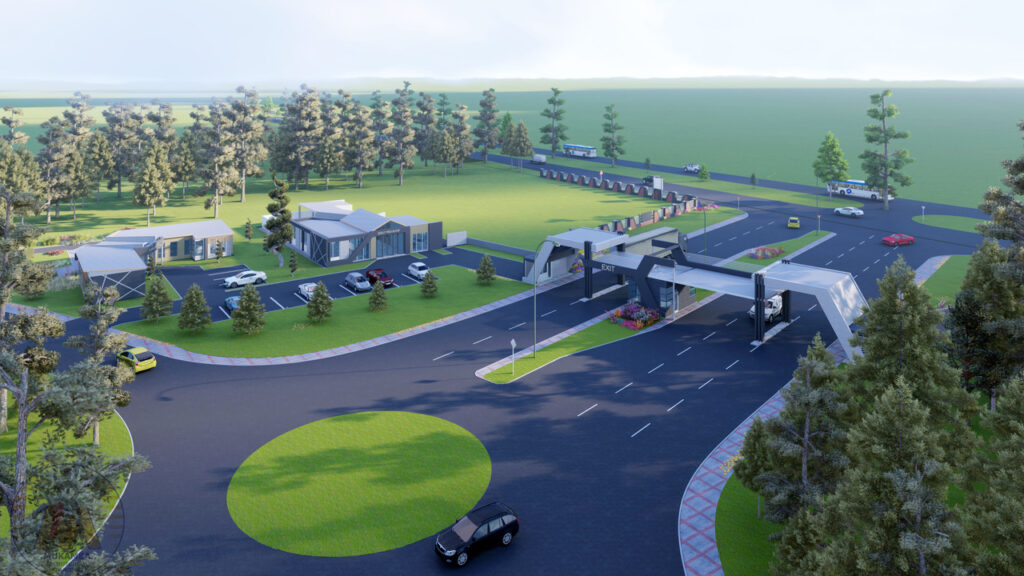 Vision
To create and maintain a secure and prestigious residential golf estate to meet the needs of those who desire a lifestyle centred on recreational and leisure pursuits of the highest standard.
Mission Statement
to develop a recreational, leisure and residential estate of the highest standard of design, construction, operation and function.
to achieve steady growth in the value of investments in the estate
to uphold the highest standards of ethical and professional conduct in all business dealings so that transparency, honesty and probity are our hallmarks
To create for its members, visitors and guests a club of distinction and pride where all like-minded persons of substance are catered to in an ambience of belonging, equality and mutual respect without regard to race, religion or political affiliation.
to uphold the dignity of and gain the respect of all employees and service providers
to set a new benchmark in residential property development and create a lifestyle concept that others will be measured by.
Overview
The estate sits on 144 hectares (360 acres) of well drained sandy loan soil and is still undergoing developments. The property has been sub-divided to create a "recreational area" comprising the golf course, hotel, Conference Centre and other facilities. The remainder is divided into 200 residential stands of approximately 2000m2 (1/2 acre) each. These stands are being sold for residential development on a freehold title basis.
Purchasers of residential stands, which are serviced by the developer, will be required to meet certain minimum building standards and conform to external uniformity of roofing pitch, materials, exterior window profiles and finishes. This is necessary to create a structured and holistic ambience that will not only protect but enhance property values within the estate. These standards are contained in "The Architectural Rules, Regulations and Guidelines" which document is contained in the "Homeowners Handbook" or available separately from the Sales Office.
The development is unique in offering very low-density, treed, half-acre stands, independent of municipal water and sewerage connection.
The golf course was completely redesigned and is now without doubt one of the better courses in the region. A scale reproduction of the complete estate plan in included in this brochure.
It will be compulsory for every homeowner to be a member of the Home Owners' Association and a member of Ruwa Country Club. (Membership of individual sporting sections is optional).
Basic Services and Infrastructure
Water
The available water stands at 1040 cubic metres per day and is calculated using standard town planning models to be sufficient for the estate needs. Raw water is drawn from the Nora Valley Dam and purified on the estate and then reticulated to all the properties in the estate.
There also are prolific boreholes currently supplying water to the estate, and these will serve as back-up supply when the proposed purification plant if built and commissioned.
2. Sewerage
The connection or linkage to existing municipal sewer systems would involve great logistical and financial challenges. Individual septic tank system is the approved sewer method for the estate and stands have been created at 2000m to accommodate the septic tank system of sewer disposal.
3. Security
The entire property is completely secured by electric fencing and will be further secured by appropriate walling/fencing and sensors. Entry and exit will be restricted to one gatehouse for control purposes. A full 24-hour security structure is in place and will include guards on horseback and the use of guard dogs for patrol duties. A stand-alone wholly owned subsidiary operating in the name of Sentry Security Services has been put in place for this purpose. However, consideration can be made to outsource security services.
4. Electricity
A design of the proposed electricity supply and reticulation infrastructure was done by the Zimbabwe Electricity Transmission and Development Company (ZETDC) and awaits construction.
5. Telecommunication
Fibre optic connectivity to the estate is only 50 metres away along the Harare-Mutare Highway.
6. Estate Governance Guide
Guide to achieving the up-market estate vision is contained in the documents below listed and can be obtained from the developer`s offices.
Architectural Rules, Regulations and Guidelines
Estate Rules and Regulations
Home Owners' Association Constitution and Covenant
Ruwa Country Club Constitution
Home Owners' Handbook